Hire now.
Pay

later.

after.

soon.

one day.
We provide unique hiring services to early-stage tech startups who can't afford them. Yet.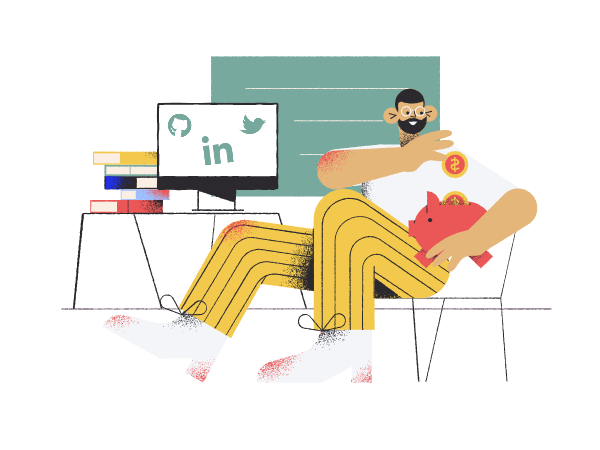 Our talents work for the best companies
It's all about the team.
We help you build your A-team from day one.
Stay focus
In the early days of a startup, we believe time and money should be spent on product and customers rather than recruitment. Stay focus, keep your costs under control and pay only once you scale*.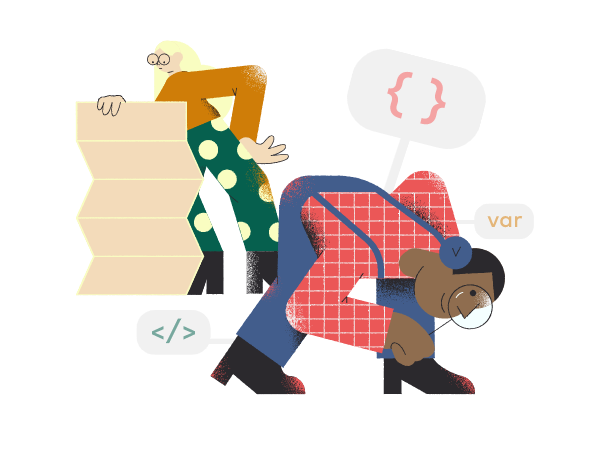 Talents you can trust
We screen top 3% talents who demonstrate problem-solving and fast-learning abilities. We vet the technical and people skills necessary to be part of a high-performing remote team.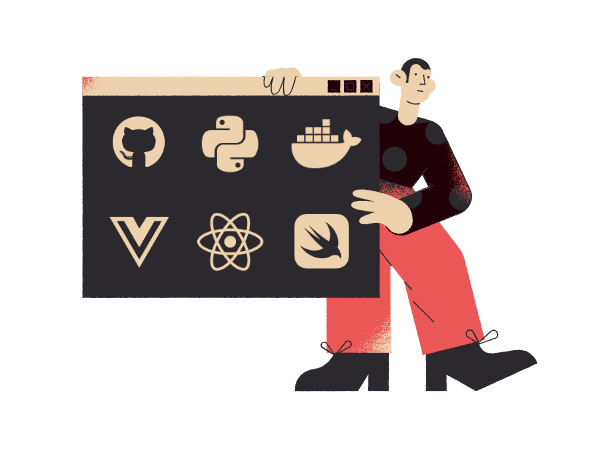 Remote made easy
We believe remote is the future of work and we design our hiring engine accordingly. We can also assist you with the red-tape: admin, onboarding, payroll, compliance or even workspace. Building remote teams has never been this easy.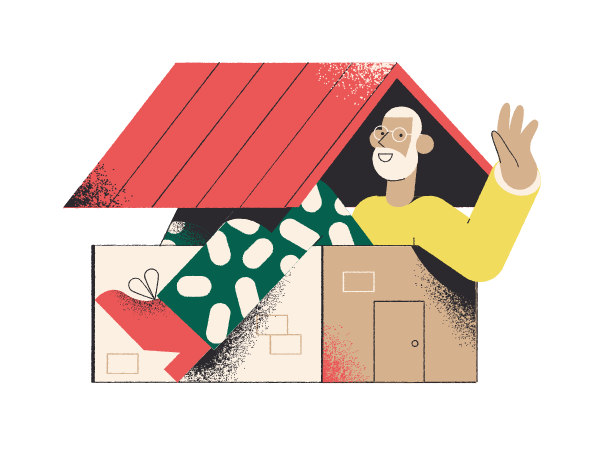 Why hire through us?
Discover the only hiring solution designed for bootstrappers.
Glocal Sourcing
Think globally, source locally. Thanks to our deep ties to local communities, our talent database is growing at the speed of light.
Secured Matching
We only match your team and project needs with top 3% passionate talents who fit your technical, people and cultural requirements.
No-risk trial period
You should not be afraid of making a mistake. Test the working relationship during the trial-period. No fit, no fees.
For every budget
Whether you are bootstraping or about to secure your Series-B, we help you hire and onboard talents within your budget range.
Flexibility
Whether you prefer internal hires or outsourcing, we have the right plan for you. Startups like it flexible and easy, and so do we.
Empowerment
We supercharge your talent acquisition strategy to help you build attractive employer brand and strong remote company culture.
How it works
Get matched with the best tech talents in weeks.
🗣 Discovery call
Let's jump on a call to go over your tech stack, team organization, culture and desired skillset.
👨 Interviews
Receive a shortlist of pre-vetted candidates with detailed analysis of their profile. You have the final say.
🤝 Onboarding
We support you during the early days of your new work collaboration to ensure smooth onboarding.
🧾 Invoicing
Hiring fees are only due when capital raise is successfully secured. Hire when you need to, pay when you can.
You are in good company
Discover our amazing client stories

- "Remote working was not part of our DNA, but they convince us there was nothing to lose, so we gave it a try. Now we're considering going fully remote with all our next hires."

— "We have high standards when selecting candidates, and every part of our experience with #49 has exceeded our expectations. They bring quality and speed at the same time."

— "With literally zero effort on our part, they took our specs and created a pipeline of candidates within days. We ended up hiring in 2 weeks, whereas it used to take us months."
Frequently asked questions
What service do you provide exactly?

Think of us as your tech talent acquisition team. We help you build a winning hybrid or full-remote team. We can also deal with the red-tape (contract, HR & payroll) on demand.

What skills do you cover?

We focus essentially on software engineering: web (Node.js, Python, RoR, React, Angular...), mobile (Swift, Kotlin, Flutter...) and cloud technologies. We also help filling product, design and data engineering positions on demand.

Can one really "Hire now, pay later"? Where's the catch?

Most early-stage companies can't afford outsourced recruitment until they secure venture capital. We close that gap by enabling you to hire when you want (now) and pay when you can (later). We bet on you: don't let us down!

Which companies do you support?

We currently support companies backed by top US and European startup accelerators (YC, eFounders, Station F...). See the full list here. We are working hard to extend our offer to other promising accelerators and businesses.

What is your definition of capital raise?

The same as you 😊 We consider capital raises over 100.000 US$ - that usually includes Pre-Seed, Seed and Series-A stages.

What happens if my company does not make it?

Well ... nothing. We won't charge a dime if you fail raising capital eventually. But you will get there, won't you?
Stop searching, start finding.
Still having questions?
Let's talk
Join our newsletter
to stay updated.